The HeadStart LEAD (Leadership Experience And Development) program is offered to schools at select locations in the southern states of India. At each of the projects, TalentEase Certified Facilitators work with the children providing once-a-week sessions in a year-long course covering skills and values. In several places, we also work on developing spoken English of the children and also explore specific technical job-related skills.
These sessions are a huge success among the students as it is fun and interactive with no textbooks and lectures. Students learn the skills the TalentEase way. The programs include movie clips, games, activities, group work and video inputs created to help students discover and develop leadership skills.
How does it work?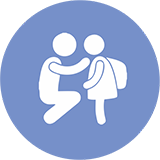 HeadStart LEAD program is currently being offered to urban school children who are able to afford this program.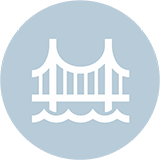 LightLives serves as a bridge in our attempt to take the program to children in orphanages and low-income schools.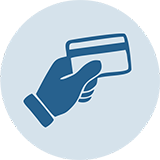 Through LightLives, the amount you pay covers the basic charges that we would incur in helping a child with the program.
Besides the LEAD Program which covers skills and values training, we also initiate Preventive Health Projects, especially at the orphanages. Wherever possible we are partnering with hospitals who will be able to provide doctors and medical staff at a subsidised or no cost to conduct health camps and provide children with preventive treatment. Sponsorship will help us cover the allied costs of organising the camps and ensure follow up takes place with the children.
Browse Projects
Low-Income School Projects
Started in 1929, this community provide education to about 3000 girls and is a thriving hub of the Ranipet industrial district. Most students are first-generation learners from low-income families. The LEAD program has run here for Level 1 and we are now running Level 2 for 1506 girls from classes 6 to 9. The school pays a portion of the costs and we are dependent on sponsorship to cover the balance. The goal is to also ensure that we can cover the girls from Grades 3 to 5 and 10,11 and 12 once funding is received. This would ensure that another approximately 1000 children will benefit from the program.
This school is run by the Seva Missionary Sisters. It is an unaided minority school recognised by the Govt. of Tamil Nadu. The school was founded in 1991 and caters to both girls and boys. From a strength of 46 students in 1991, the school has grown to serve over 3500 students. Again, here the low fees allow the school to serve children from several low-income families in the Devakottai District. We work with 1267 boys and girls from Grades 3 to 12. The school partly funds the cost of the LEAD program for 1100 students and we are dependent on sponsorship for the remaining costs.